General information:
The Q-Switched Nd: YAG laser delivers light of specific wavelengths in very high peak energy pulses which are absorbed by the pigment in the tattoo. The light is converted into heat, which releases pigment from their encapsulation and breaks pigment into fragments. These tiny particles are then eliminated by the body, causing the tattoo to fade or disappear completely.
Q-Switched 1064 nm lasers are most effective in removing treating dark blue and black tattoos, as well as dermal pigmented lesions. The 532 nm wavelength is better suited for brighter inks and epidermal pigmented lesions.
Now let's see its picture: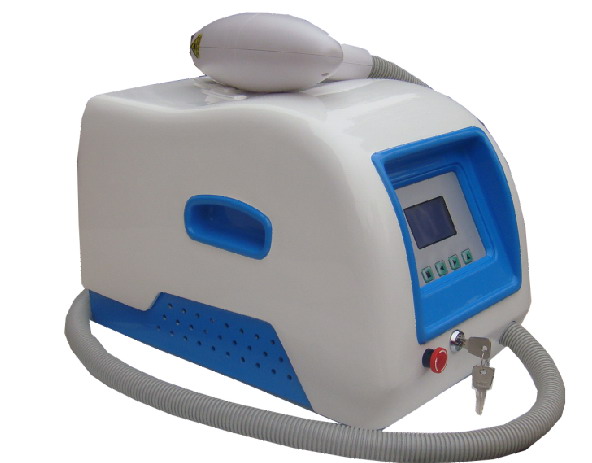 Application :
1.Purify tattoo, artificial eyebrow, eyelid line, labial line.
2.Dispel Ota, cafe-au-lait spot, freckles, pigmented nevus, birthmark, chloasma, age pigment, old-age spot, erythematic, erythematic mole, and hemangioma, telangiectasia, etc.
3.Get rid of red, blue, black, purple, palm, and brown pigmentation.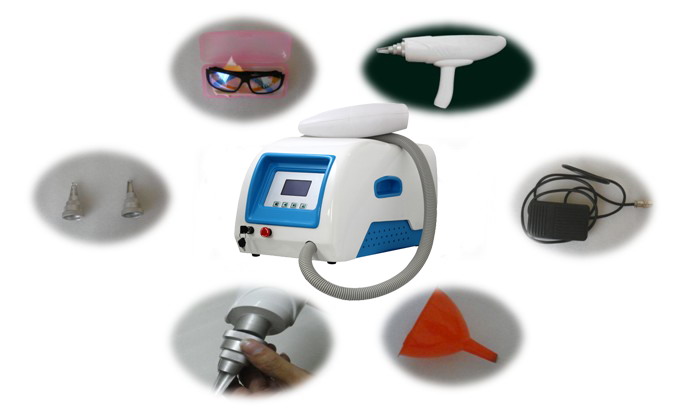 Technical Parameters:
Wavelength range:1064nm&532nm
Spot size:1-5mm adjustable
Treatment head: 1hand-piece with 2 treatment tips
Pulse Duration:less than 10ns
Pulse energy:1064nm: Max600mj&532nm:Max300mj
Operation interface:4" Dual color button screen
Pulse rate:1-6Hz adjustable
Cooling system: Air cooling plus close water circulation cooling
Power supply:500W Output energy:350W
Electrical Requirements:100-110V/50-60Hz; 230-260V/50-60Hz
Dimension:400×280×285 (mm3)
Net Weight:12kg
Gross Weight:27kg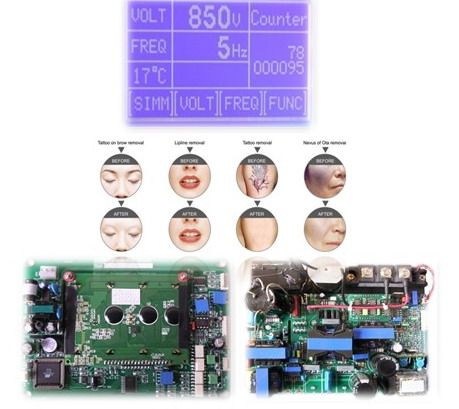 Our Products Advantages:
1. Latest suppression of single-pulse laser technology together with international standard production and strict technical testing, providing a more stable and more reliable performance.
2. Advanced cooling system with automatic protection device for controlling the pressure, temperature and circulation of water, provide a longer continuous working hour.
3. Microcomputer-controlled module makes automatic counting easy for scientific management.
4. Portable, seismic design, can be take out for treatment easily
5. Selective heat absorption, No harm to the follicles and normal skin.
6. Leaving no scar, only remove pigment thoroughly.
7. Easily accept by clients, with wide applicable range ,short treatment time and perfect effect .